Baddow Hall School Summer Fete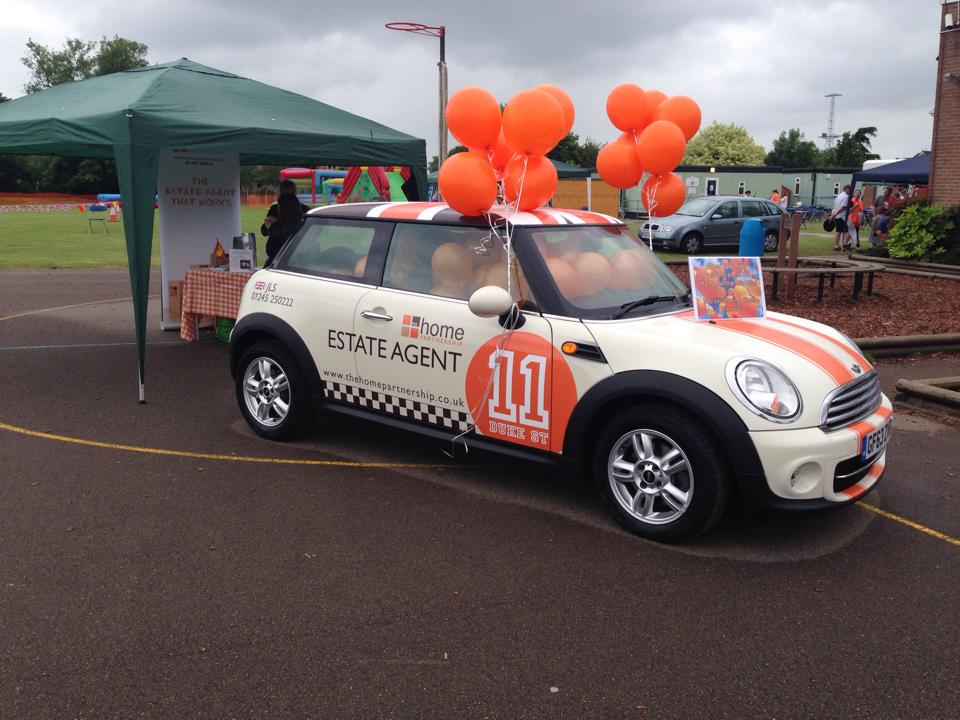 We were delighted to Sponsor Baddow Hall School Summer Fete which took place on Saturday 14 June 2014.
We tweeked our for sale signs by our in-house designers to create enough room to promote the event which stated the date and times for passers by to see along with posting several feeds on our social media pages, Facebook and Twitter.
We held two competitions in association with the School Fete. First was a Facebook competition of 'Guess the location of the boards'. Jean Blake guessed all three locations correctly and visited us at the School fete to collect her bottle of bubbly!
Our second comepetition which we held on the day of the fete was 'Guess how many balloons are in The Home Partnership Mini'. After 213 guesses from participants of all ages, Juanita Sarsa guessed correctly with 115 balloons and won herself a new Kindle Fire HD!