Madelayne Court Christmas Market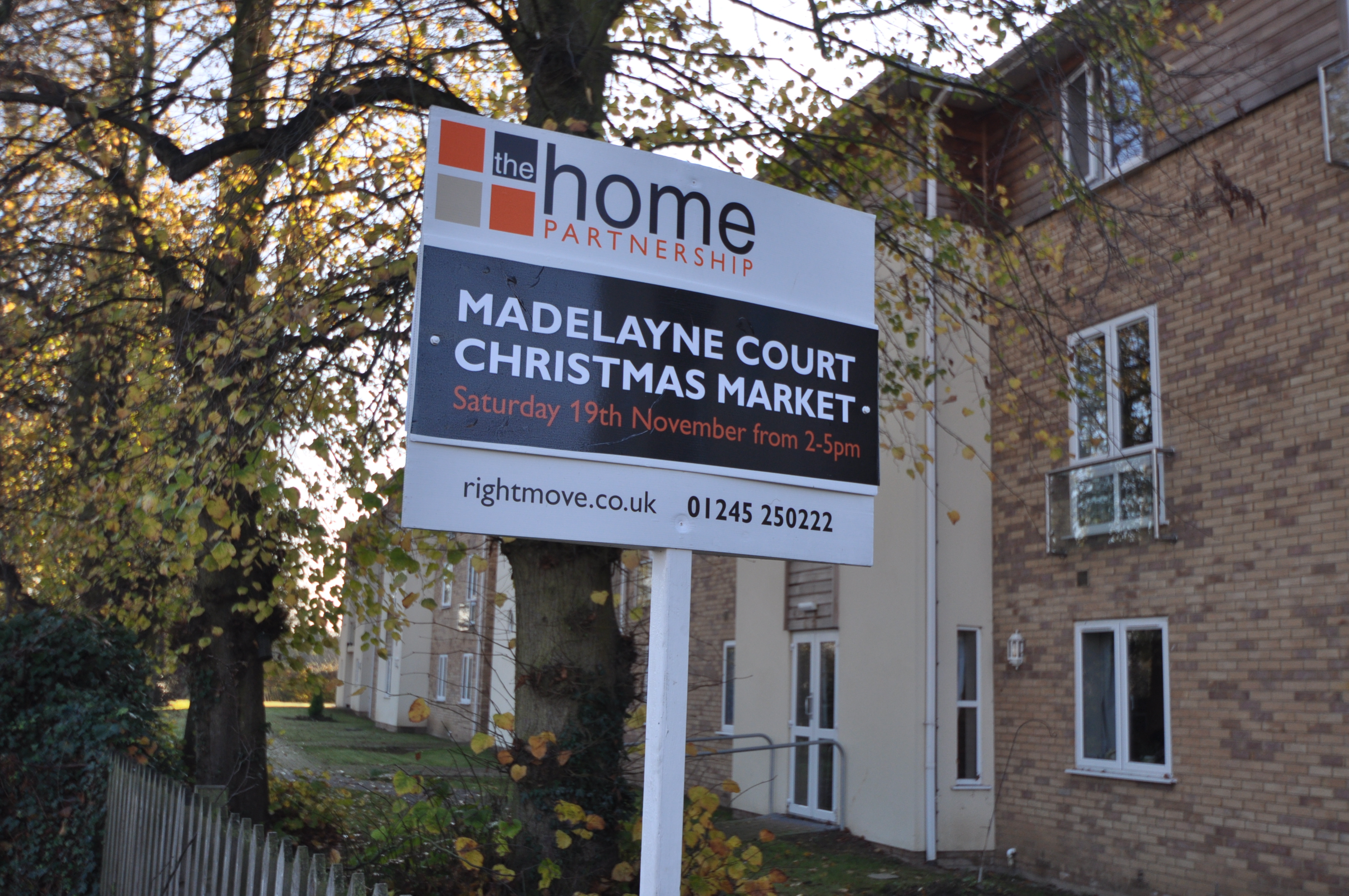 The Home Partnership were asked to help promote Madelayne Court by Runwood Homes Christmas Market on Saturday 19 November 2011.
Our for sale signs were tweeked by our in-house designers to create enough room to promote the event which stated the date and times for passers by to see along with emailing the event to our mailing list and posting a feed on our social media pages, Facebook and Twitter.
We would welcome hearing from anymore Schools, Care Homes or Charities looking for similar local support. However, we unfortunately cannot support every good cause but would welcome any suggestions for consideration.