August's Style Tip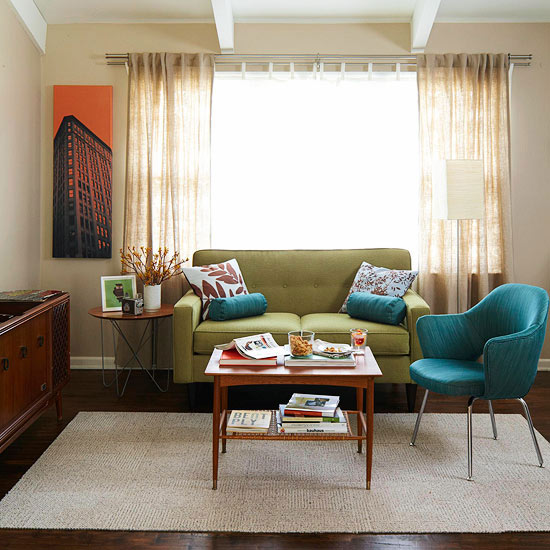 Foolproof Ways To Make A Small Space Feel Bigger
Pushing furniture up against the wall makes everything look and feel cramped. Even just few inches in between the wall and your bigger items can make your space look more open.
Just like vertical stripes on clothing, a striped rug will make your room appear longer. Orient the stripes to go the length of the room that is the longest for optimal effect.
Instead of a gallery wall, choose art pieces that are large and bold.
Instead of a sofa with a skirt or boxy chairs, bigger pieces with exposed legs are perfect for a small space.